We wanted to head out somewhere during the summer holidays - with friends, somewhere close, for a short stay - preferably a resort where we could relax (or rather where the frequently travelling and slogging Dad could relax) and also get the kid to try new things. Had read about Destiny Farm in a FB group, checked it out, liked it, decided on a date, sent details to friends, friends agreed, booked and soon it was time to head there for 4 fun filled days - three families, 6 adults and 4 kids (all boys!!) - all together in a tempo traveller. So here's another picture post on the Destiny Farm holiday..
The tempo traveller - our vehicle for the looooonnnng trip...yes, took us all of 12 hours to get to Destiny Farm! And we expected around 8! Well, we did break for breakfast, lunch and an emergency hospital visit which thankfully was a false alarm!!
The beautiful view from our rooms. We had rooms next to each other and this big balcony all to ourselves - we used it to the fullest!!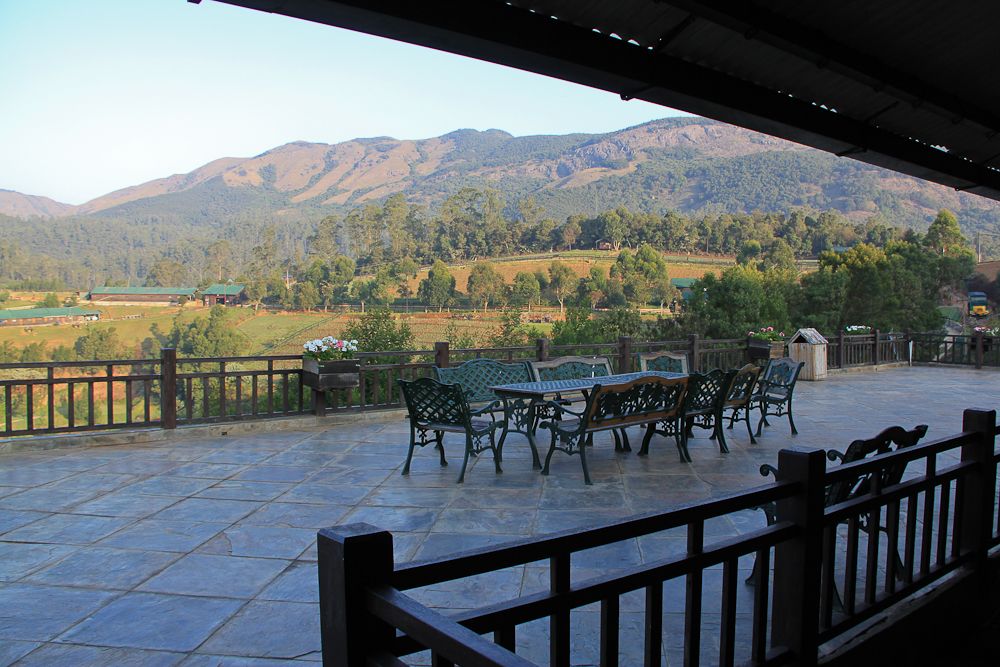 Thats me admiring the view from the restaurant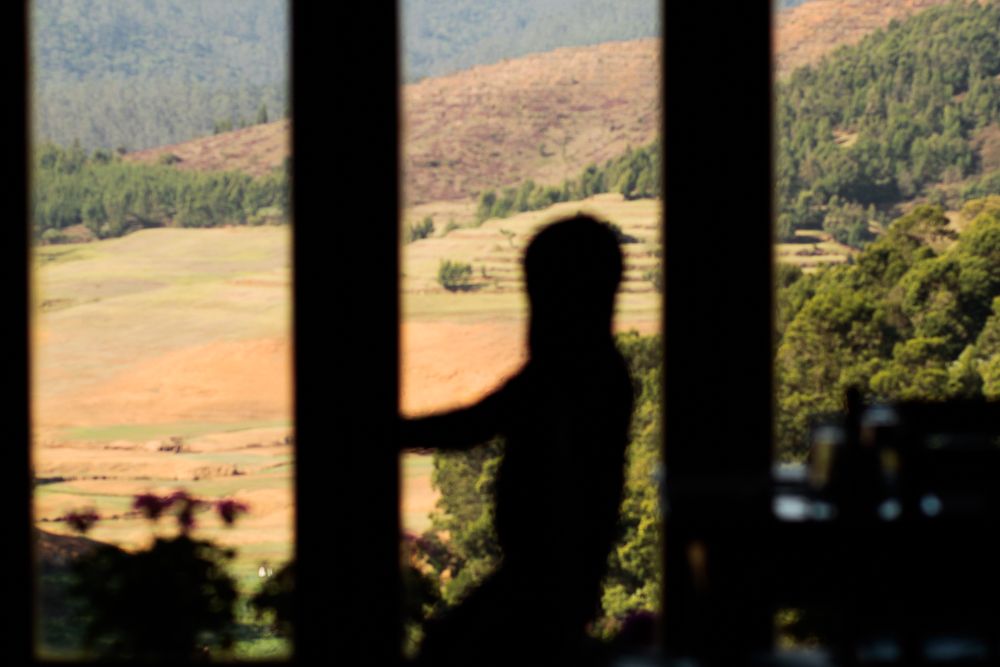 We could fish in a small pond inside the resort. Our Dads were around to help us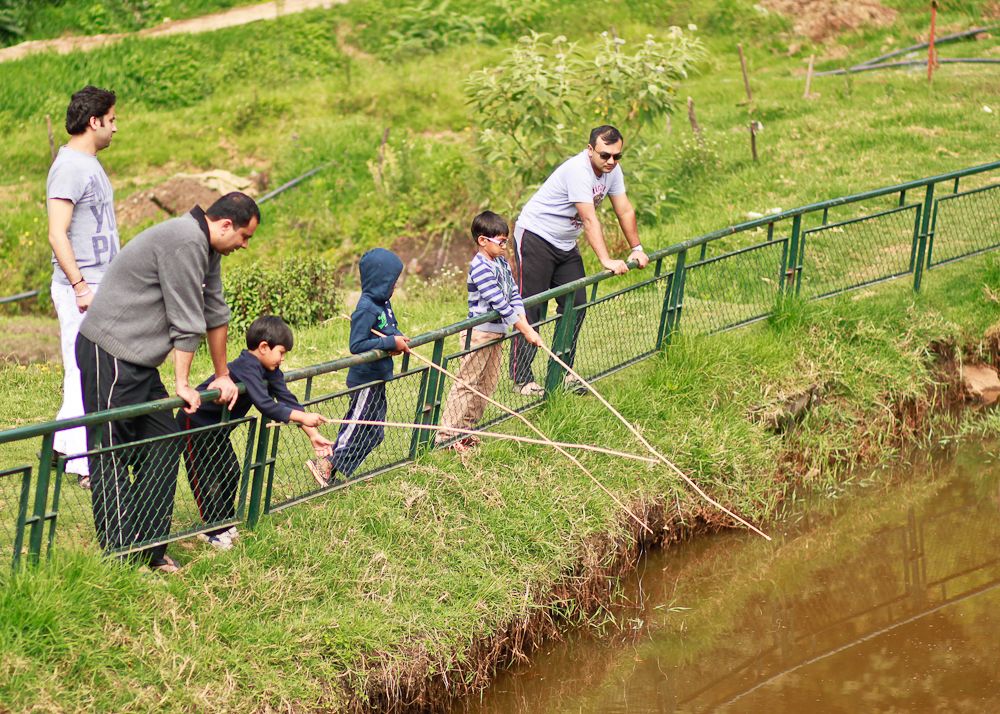 Patiently waiting for the fish to bite!
Yayy! We caught one!!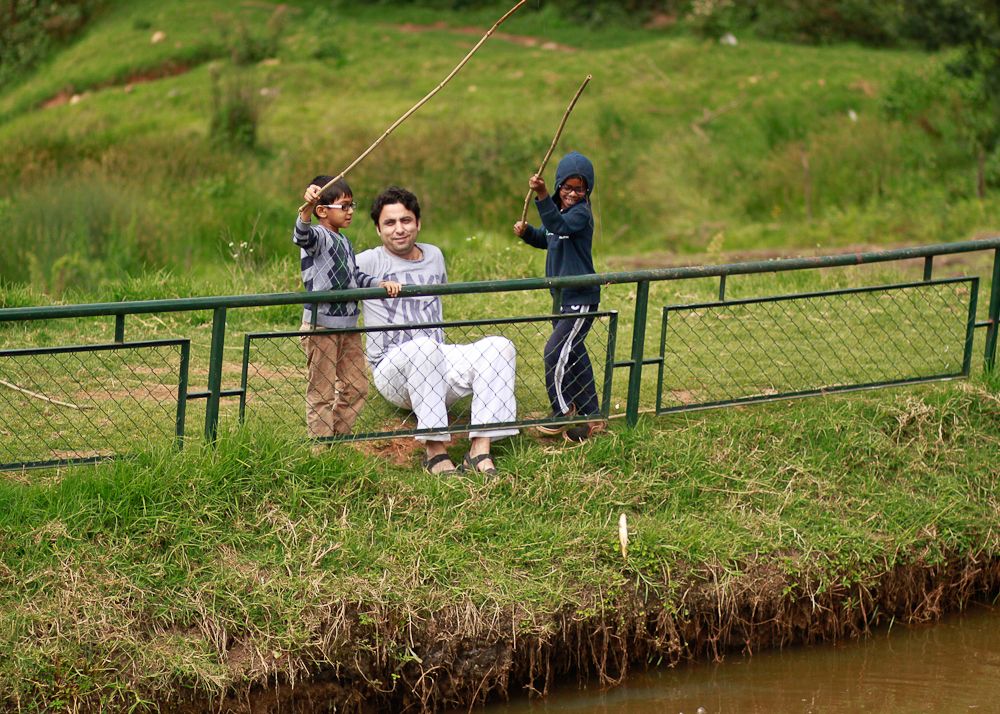 And here it is!! We threw it back into the pond while it was still alive..
Play areas - who's says we are too old for it now!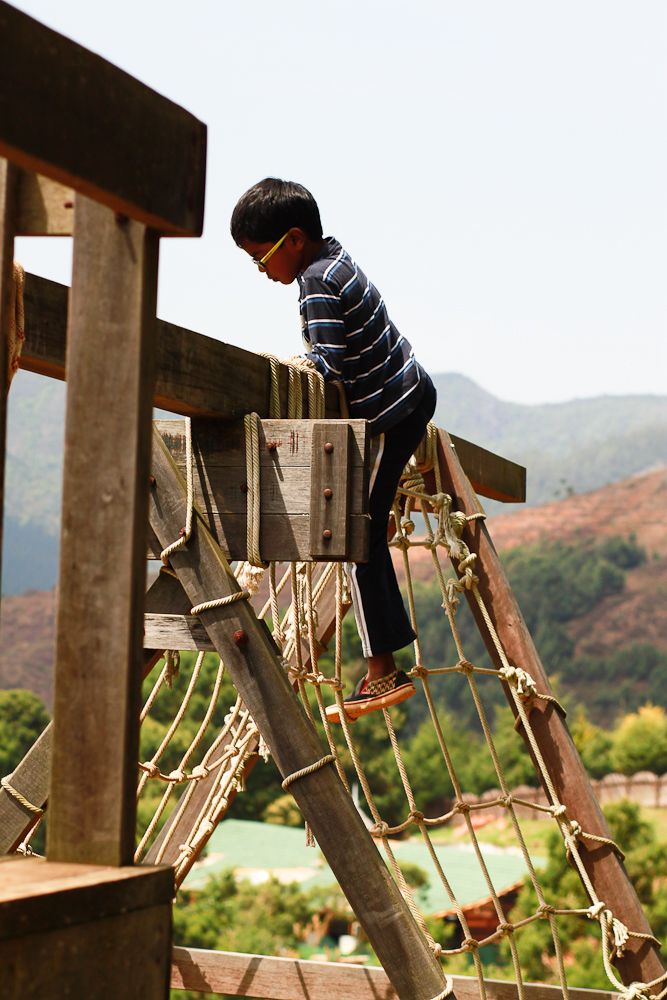 That's my favorite position!!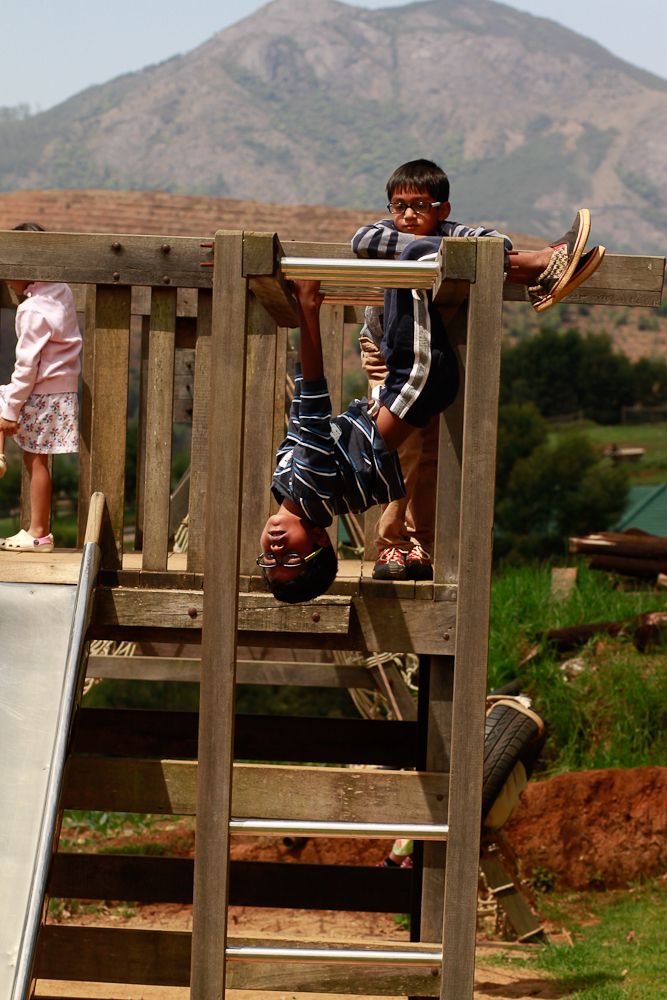 We played cricket on the balcony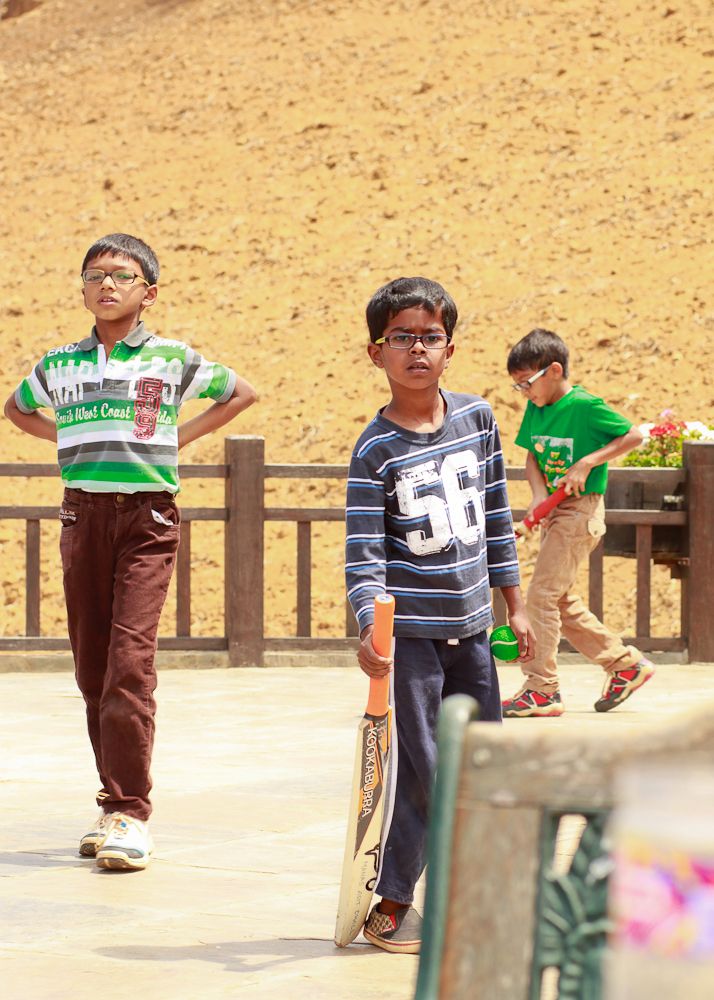 Thats us heading to play cricket in the horse grounds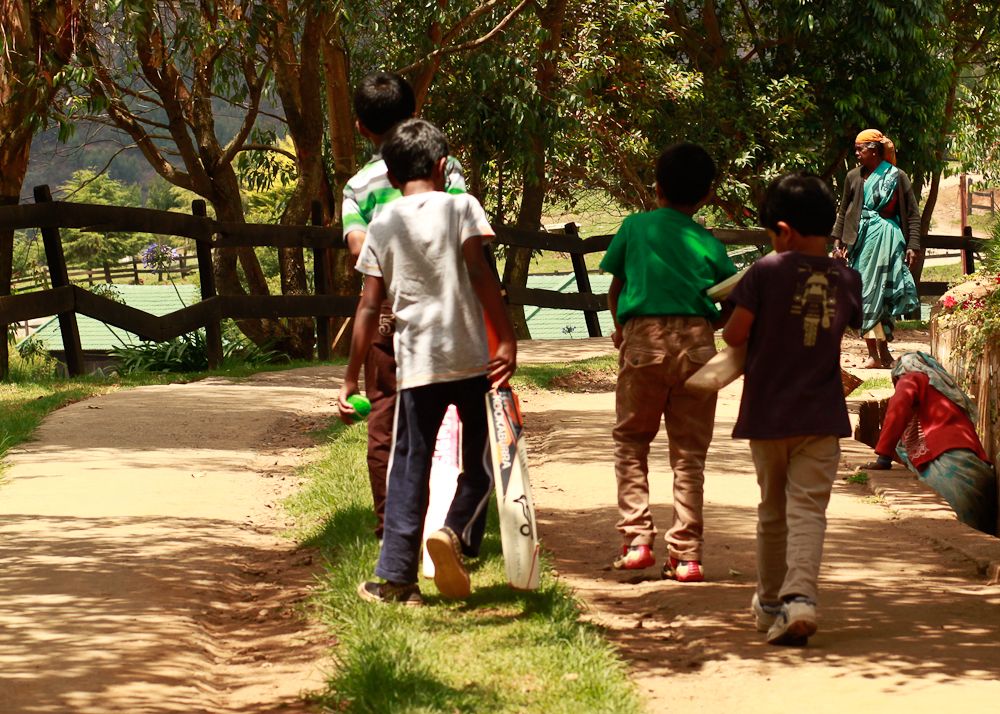 And yes, there was horse riding too!! We really enjoyed this a lot and didn't want it to end!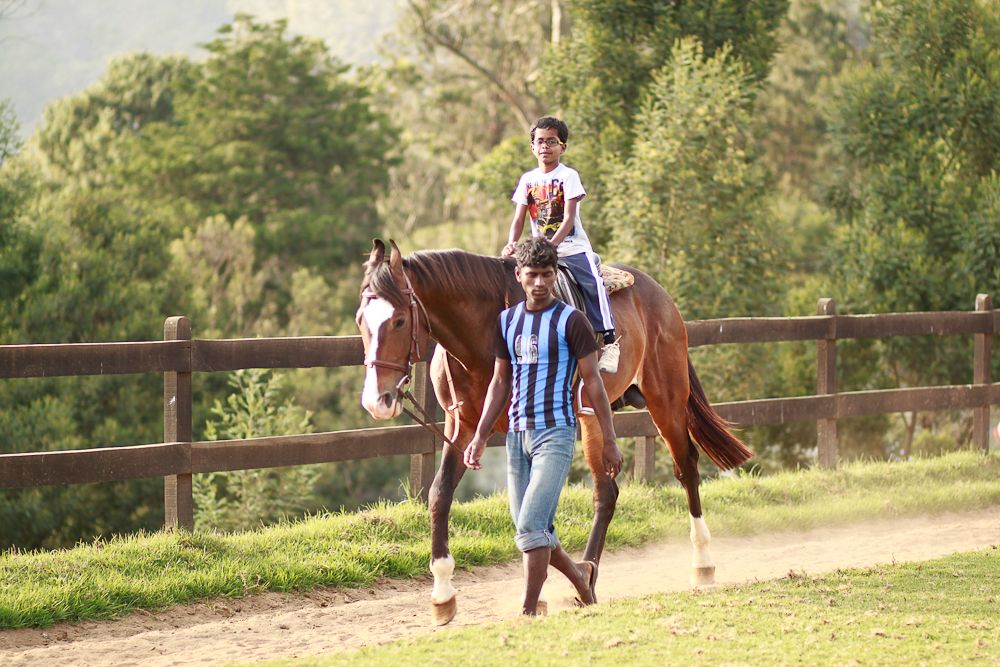 Happiness!!
We have serious discussions too!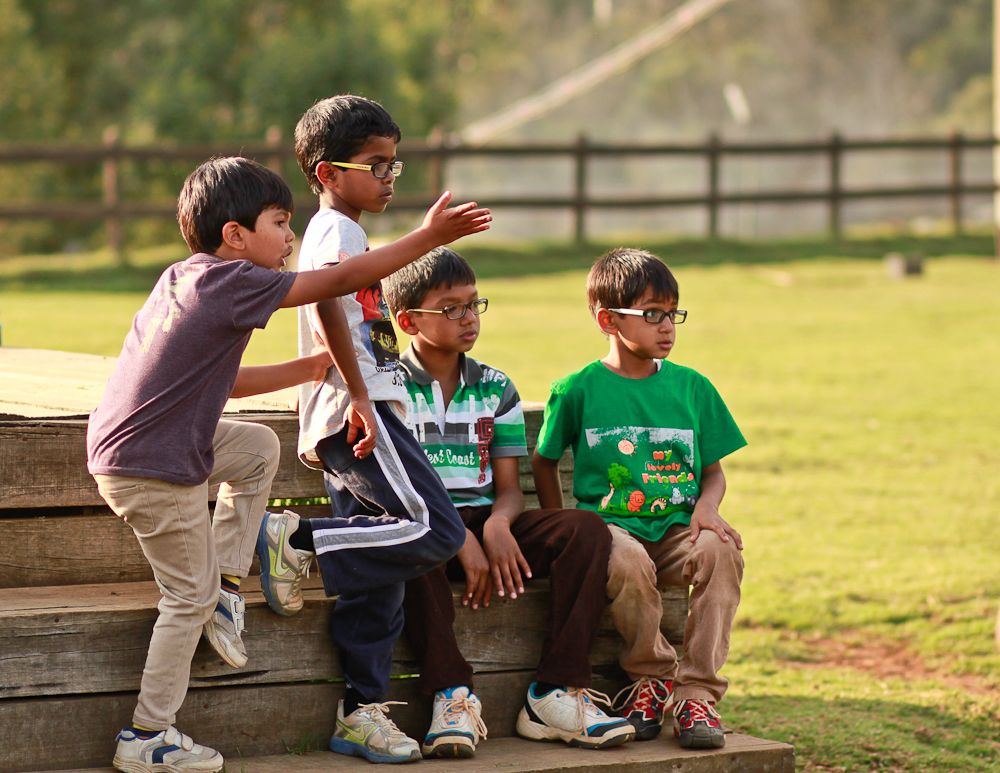 Excited to go on a small trek around the property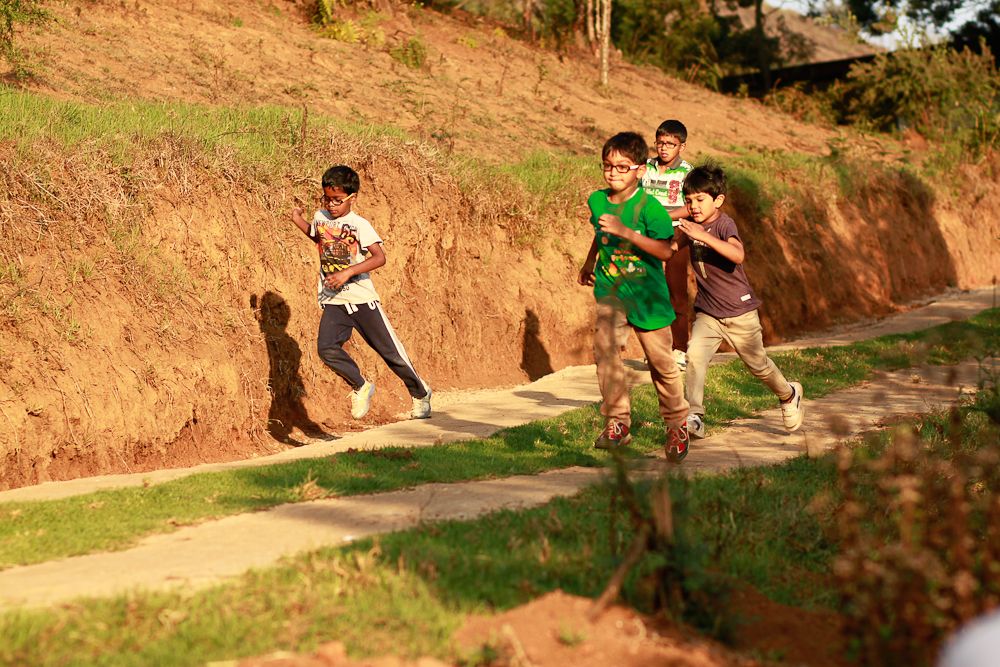 Crossed small water streams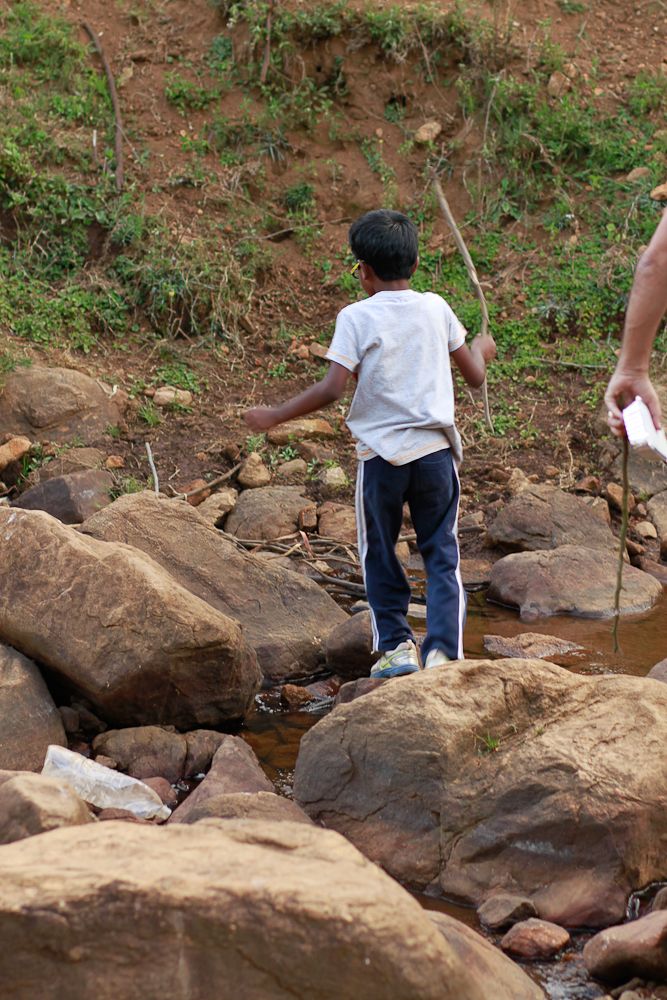 Thrilled to get across first!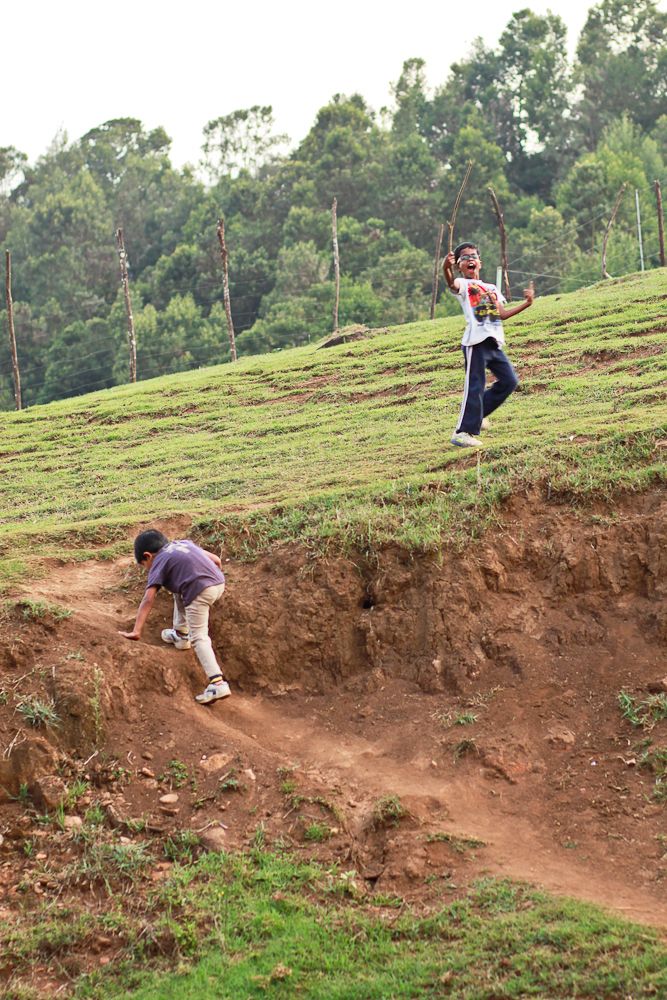 Trying to make the stones hop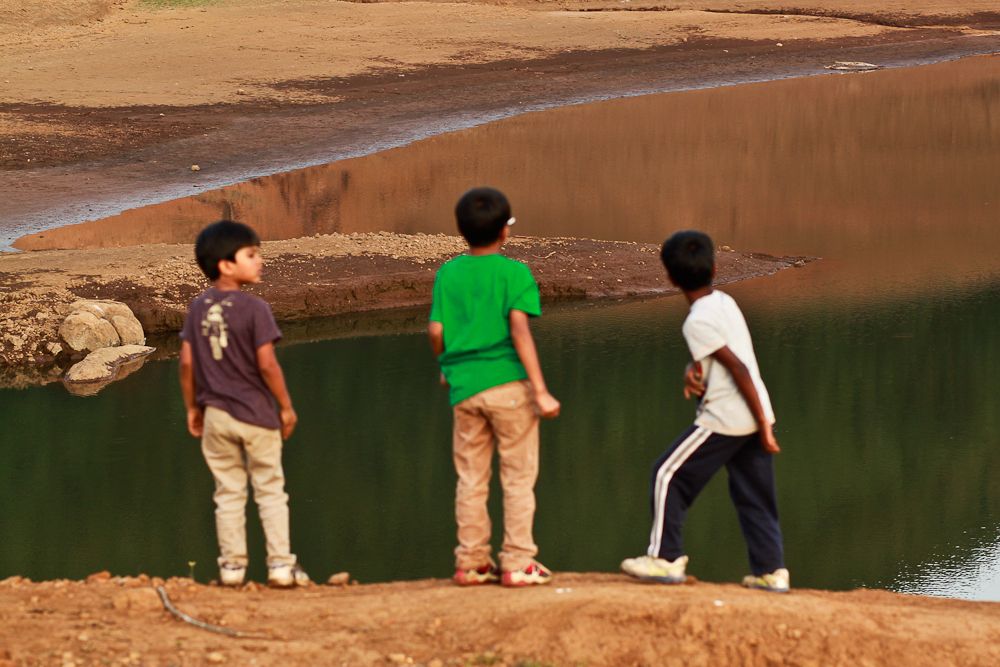 Enjoying the morning Bournvita :)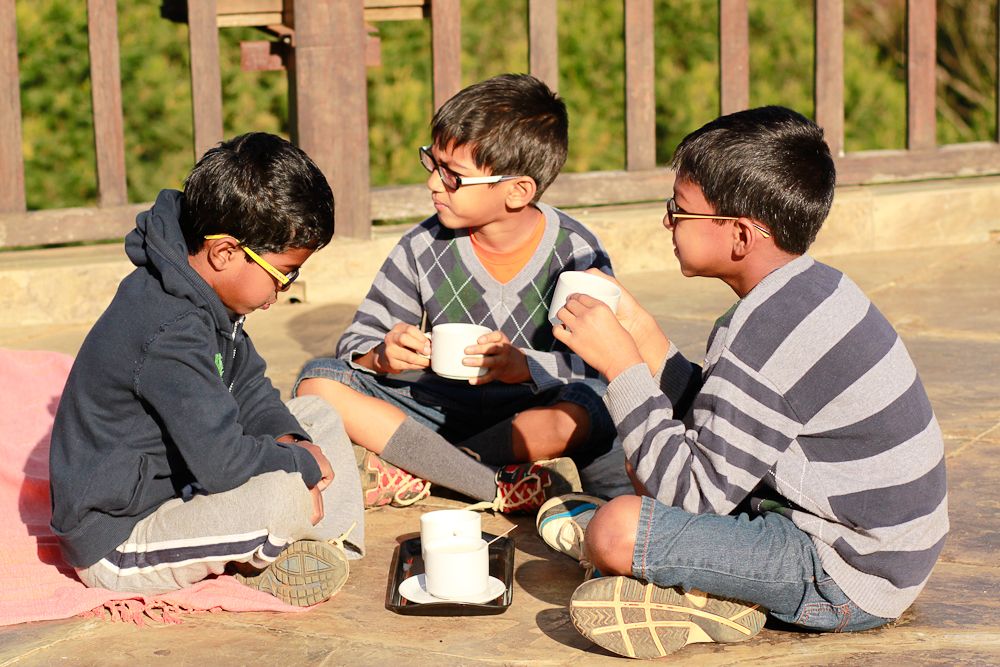 Early morning trek into the hills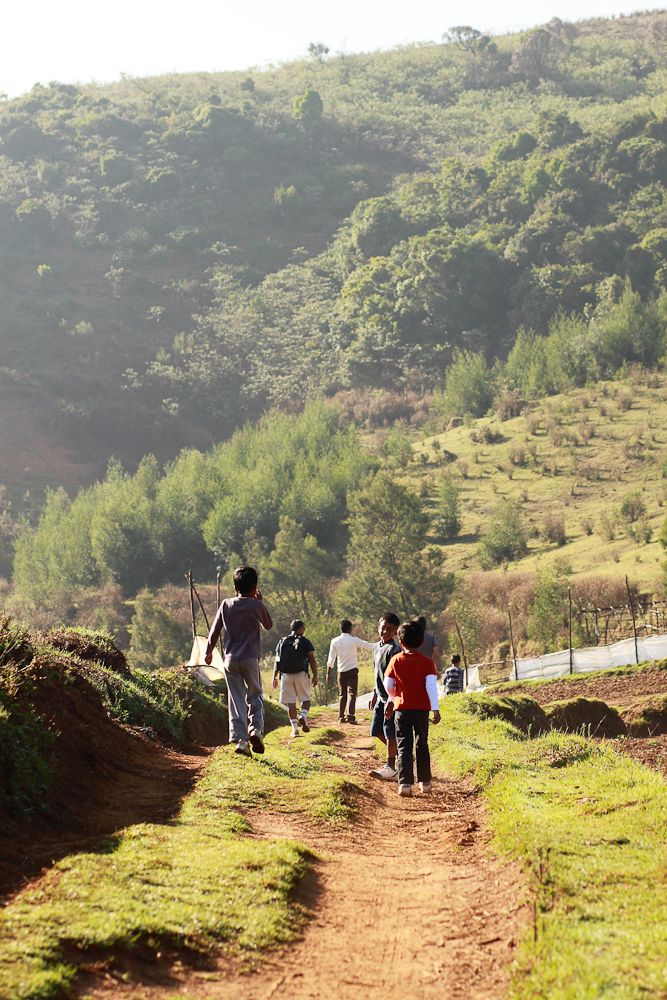 Serious discussion again!
Trying our hands at rock climbing
Yes, thats me!!
And we did some monkey crawling too!!
Stopped midway to check out the fish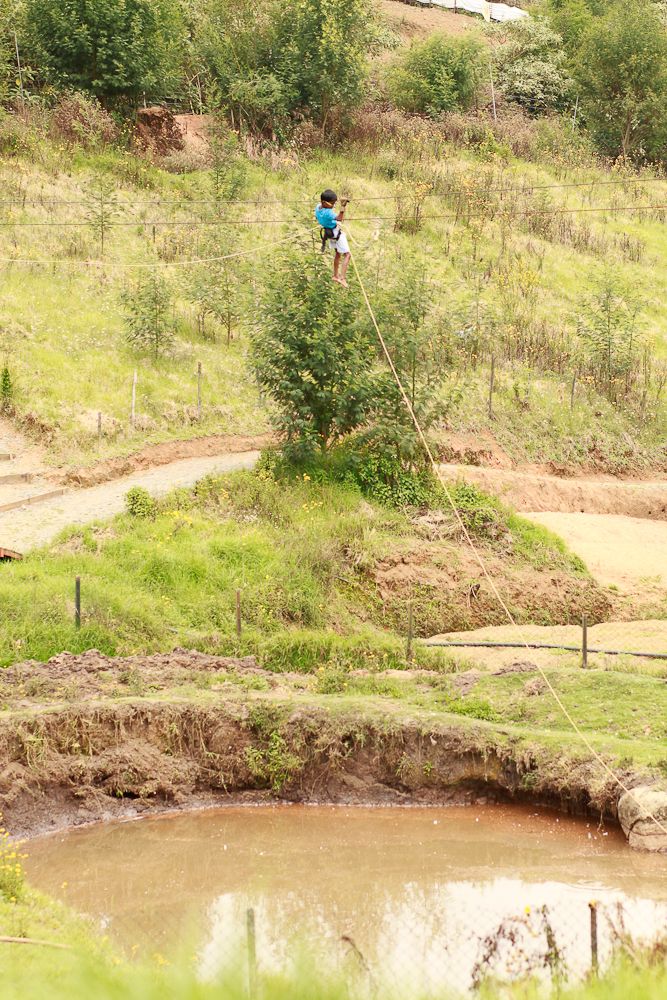 Trying to make fire by rubbing stones!! Had lots of fun games around the campfire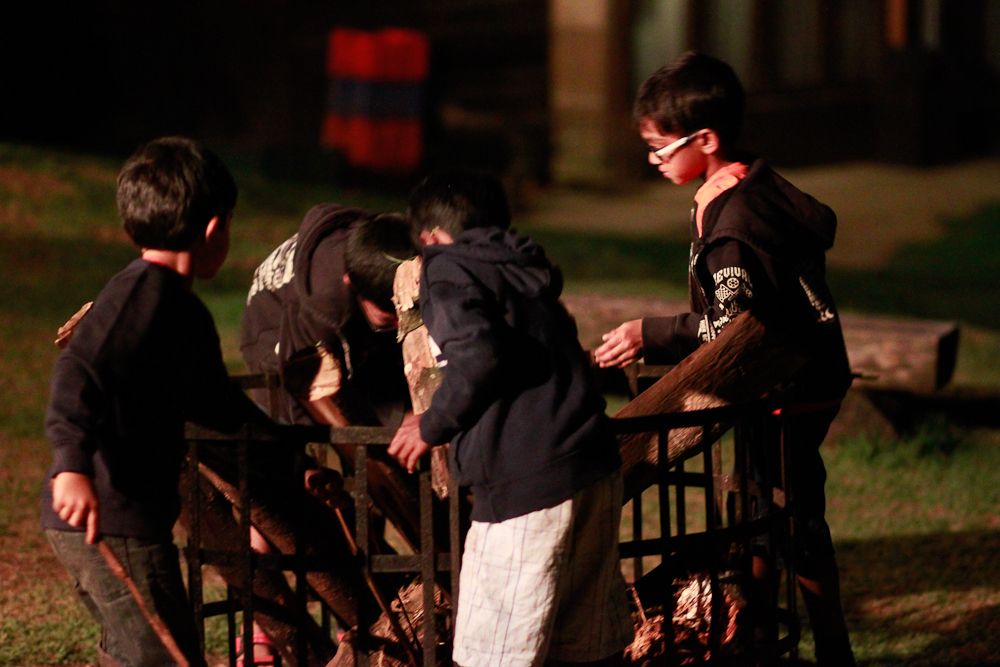 We also managed to catch a movie, play badminton, monopoly and lots of other games. It was a perfect summer holiday!! :)